We recognise the responsibility that comes with transforming a place
As a long-term investor, we are closely aligned with local stakeholders and partners to ensure we curate places which provide the jobs, housing and the infrastructure required to stay connected.
We invest and partner with experts in specialist commercial real estate, including data centres, urban regeneration and science and technology real estate, to transform our cities, drive innovation and grow the UK knowledge economy.
We believe these building blocks can have a multiplier effect to create resilient cities of the future whilst also generating alternative assets for the growing asset portfolio within Legal & General's retirement business.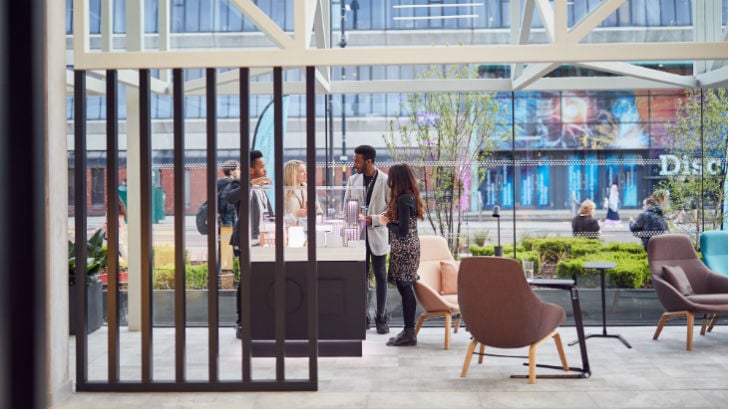 We invest long-term sources of capital to support the levelling-up agenda, reshaping the urban landscape and providing the significant investment needed to help cities adapt, change and innovate.

Get in touch
To find out more or speak to one of our team, get in touch.
This video may contain certain forward-looking statements relating to Legal & General, its plans and its current goals and expectations relating to future financial condition, performance and results. By their nature, forward-looking statements involve uncertainty because they relate to future events and circumstances which are beyond Legal & General's control, including, among others, UK domestic and global economic and business conditions, market related risks such as fluctuations in interest rates and exchange rates, the policies and actions of regulatory and Governmental authorities, the impact of competition, the timing impact of these events and other uncertainties of future acquisitions or combinations within relevant industries.
As a result, Legal & General's actual future condition, performance and results may differ materially from the plans, goals and expectations set out in these forward-looking statements and persons reading this document should not place reliance on forward-looking statements. These forward-looking statements are made only as at the date on which such statements are made and Legal & General Group Plc. does not undertake to update forward looking statements contained in this video or any other forward-looking statement it may make.