Raising the Roof podcast: Building homes fit for the future
Rosie Toogood, CEO of Legal & General Modular Homes discusses modern methods of construction (MMC) and how they could help solve both the climate and housing crisis.
Hosted by Nick Atkin, CEO of Yorkshire Housing the 'Raising the roof' podcast explores topical issues head on, in the housing world and beyond.
In the latest episode, Nick Atkin is joined by Rosie Toogood, CEO of Legal & General's Modular Homes business and Andy Gamble, Yorkshire Homes Executive Director of Growth and Assets to discuss the future of the housing market, housing associations shifting to MMC and the possibilities innovation offers for the future of modular homes.
Tune into the latest episode on:
Rosie Toogood, CEO at Legal & General Modular Homes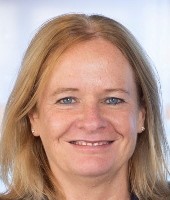 Based in Legal & General's modular housing factory in Leeds, Rosie set up and heads Legal & General's modular business which is on its way to delivering 850 modular homes across the UK and is planning to deliver 3,000 homes per year over the next five years. Rosie joined Legal & General in June 2017 from Rolls-Royce where she held senior roles across customer-facing business areas, new product introduction and in setting up global supply chains to deliver complex engineering products. Legal & General is changing the housing market using its modern design, manufacturing, and construction approach to deliver affordable high quality, sustainable homes in half the time of traditional build.
The first major Modular Homes site in Selby is nearing completion and very soon Rosie will be handing their first homes to Yorkshire Housing.
Andy Gamble, Executive Director Growth and Assets at Yorkshire Housing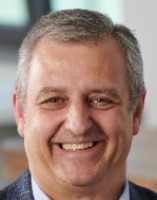 Andy has been involved in housing since 1986, working across both the public and private sector. He joined Yorkshire Housing in 2017, and heads the businesses 8,000 new homes programme and is responsible for the strategic asset management of the existing 18,000 homes. Andy is also leading York Housing's climate change response.
Nick Atkin, CEO at Yorkshire Housing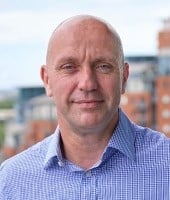 Nick has a track record of leading organisations through transformational change and driving performance improvement, with a focus on maximising the untapped potential from businesses and people.
Born and brought up in Doncaster he joined Yorkshire Housing in 2019. Since this time, he's delivered transformational change throughout the business to meet the future opportunities and challenges.