Achieving a low carbon economy; moving from pledges to progression
Boris Johnson's government has set historic targets on the climate crisis with a goal to cut greenhouse gas emissions by 78% by 2035. This in theory puts the UK well on its way to achieve its ambitions of net-zero carbon emissions by 2050. However, the validity of these targets have been called into question in recent articles by the Climate Change Committee; claiming that whilst as targets they are impressive, the policies needed to reach them are not in place.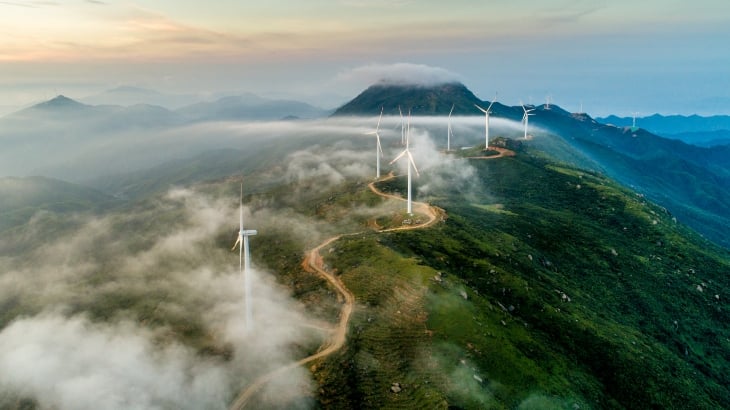 The UK will host the upcoming 2021 United Nations Climate Change Conference (COP26) in Glasgow in November, at which all countries will be asked to come up with concrete plans to limit global heating to 1.5 C above pre-industrial levels.
Six years since the momentous COP21 Paris Agreement, it is time to stop making pledges and talk about our progress and how we are taking action.
More needs to be done and official policies need to be in place if we are to meet our 2050 target.
To achieve this in a cost-effective and expedient manner, it is widely accepted that the power sector will need to make one of the most extensive contributions and will also be expanded to directly replace gas, petrol and diesel used in heating and transportation (electrification) and to manufacture 'green' hydrogen to replace fossil fuels used in industry, shipping and aviation.
At Legal & General, as an investor, developer and insurer, we have an important role to play in the transition to a low carbon economy and address the risks to society and our economy from climate change.
As the deepening global climate crisis intensifies, investors need to take action and lead the transformation that is so urgently required – so what are we doing about it? And what challenges are we facing?
Our investments
Our clean energy investments, which include low carbon heat, transport and power generation, will play an essential part in the UK's solution for reaching net-zero carbon emissions by 2050.
Our investments include a £57m financing agreement to support Hermes Infrastructure, who provide solar photovoltaic systems to more than 9,000 private residences and social housing rooftops.
We've also backed Kensa Heat Pumps, in which we hold a 36% stake, whose technology makes it possible to heat homes throughout the year using highly efficient ground-source heat pumps.
Kensa's low carbon heat pumps have been retrofitted to decarbonise heating for social houses and apartment blocks in the UK and we are installing them to create the UK's first zero-carbon retirement village development.
In 2019 and before the recent surge in interest in electric vehicles, we invested in Pod Point, helping it to scale up electric vehicle charging infrastructure and meet the UK Government's 2030 target for banning the sale of new petrol and diesel vehicles, and the 2035 target for phasing out hybrids.
We also continue to support Tokamak Energy, with their aim of bringing clean fusion energy to market by 2035 as well as our investment in Oxford PV to help commercialise a new generation of super-efficient solar panels.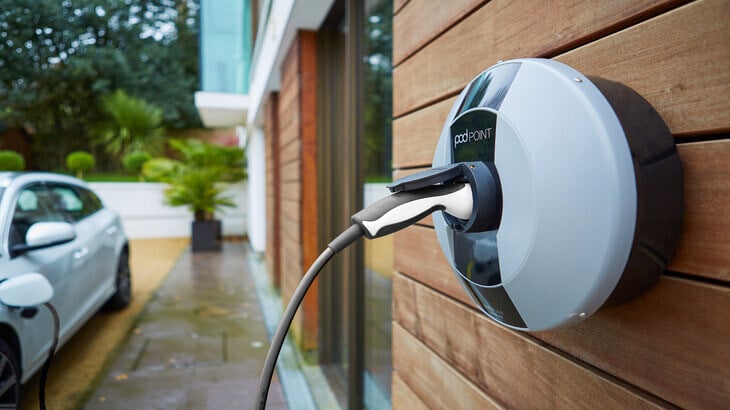 Challenges to progression
The UK-based companies that have been highlighted above will all play an important part in providing cleaner air for generations to come and a greener low-carbon economy.
However, these businesses need early-stage investment so they can grow and be part of the solution. We're supporting clean energy businesses that already employ more than 400 skilled workers in the UK green economy.
These businesses as a result of continued support and investment have been able to grow and adapt during the pandemic and we expect further accelerated growth in employment in the sector as the UK invests for the future post-Covid-19 where tackling climate change should dominate the agenda.
However, there are many companies, innovators and businesses that will be part of the solution that don't yet have the backing and scale that they need.
Investors will themselves need to innovate and show greater flexibility and creativity in order to provide the finance needed in what must become a more inclusive and environmentally sustainable economy.
Policymakers can provide a blend of incentives and penalties to enable consumers and industry to adopt new low carbon technologies and services.
This in turn can increase the ability of green businesses and solutions to attract the finance they need. Responsible and inclusive investors will need to demonstrate their conviction and have the courage to invest capital across an energy transition where there will be a rapid change in technology, policy and consumer attitudes in less than 10 years.
Huge progress and change needs to happen by 2030 if we are to remain on course for net-zero emissions by 2050 and that's why we don't need to see more pledges, we need to show step changes in our progress and rapidly scale up and accelerate what we are already doing.
With the Government's ambition to build back greener, the UK should be laying the foundations for decades of economic growth in a way that creates thousands of jobs, creating a cleaner, fairer and better society for generations to come.
Written by John Bromley, Head of Clean Energy, Legal & General Capital
Originally published by Environmental Journal, August 3rd 2021.