Recognising the need for change
For many years, the later living sector has seen chronic underinvestment. Our latest report (published in May) identified that there are now 3.1million households, aged 55 and over, looking to downsize now or in the future. Nearly half of these, however, said there were no suitable properties available, further highlighting a staggering under supply of appropriate later living housing.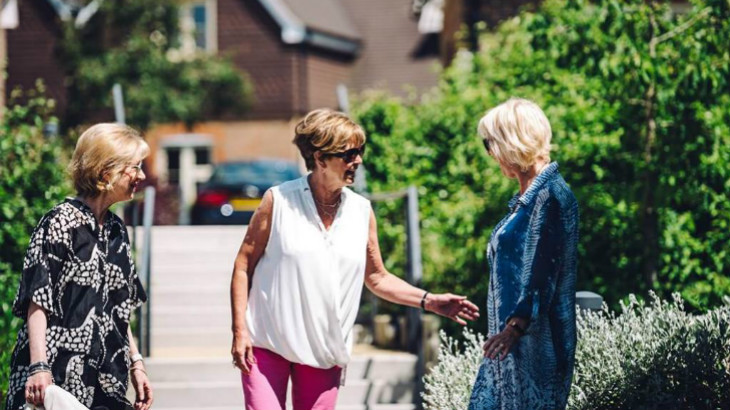 A far cry from a care home
To address this, and as part of our initiative to generate long-term value and inject capital into sectors which need it, in August 2017 we established Inspired Villages Group (IVG), a developer and operator of unique retirement housing. A far cry from a care home, our villages are more than just bricks and mortar; they are built on the strength of a community, creating positive environments where people can remain socially, physically and mentally engaged. Our communities aim to meet the needs of an aspirational generation who expect the very best facilities and services.   
One step closer to becoming best in class
Now we are making our vision for the sector a reality. We have already made a number of land acquisitions, acquired Renaissance Villages - which won 'Deal of the Year' at the 2018 Property Week RESI Awards - and now have around 1,000 homes across the country. The acquisition of Renaissance Villages increased the scale of our portfolio by more than three-fold, accelerating our growth strategy by several years. More recently, we won 'Property Investor of the Year'at this month's Health Investor Awards - a nod to our innovation within the sector and steps towards becoming a best in class operator and developer of later living accommodation. 
Delivering real societal change with positive outcomes
We are committed to being the driving force of preventive action, forging a new way forward for the sector and delivering real societal change with positive knock-on effects such as decreases in GP visits and the loneliness epidemic. Ultimately, the next few years are going to be very busy for us - we aim to employ over 1,000 people, build our portfolio to around 4,000 homes and positively influence public policy to address the fundamental issues holding back the sector.
Phil Bayliss, Head of Later Living at Legal & General Capital