Commitments of 229 million euros secured by NTR for its second renewable energy income fund
Dublin, January 3, 2019: NTR plc today announces that it has attracted commitments of €229 million for the NTR Renewable Energy Income Fund II, of which €145 million has been secured for the fund's first close.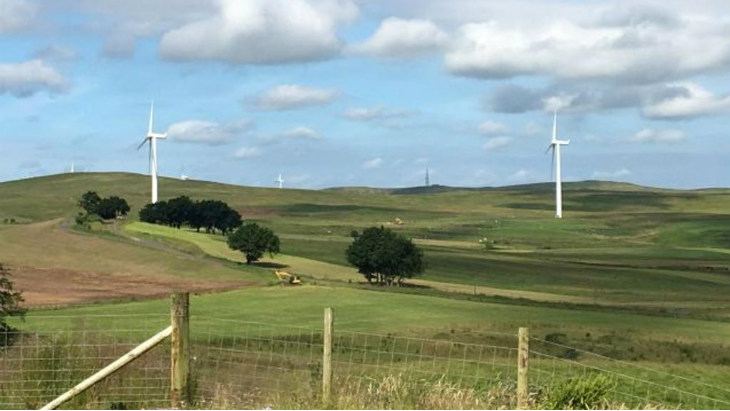 The fund is targeting €500 million and will invest in both pre-construction and operational onshore wind and solar projects across a number of European markets, together with energy storage that is associated with the wind and solar projects owned by the fund.
Legal & General Capital joins as a cornerstone investor in an NTR fund for the second time.  Commenting on the decision to invest, John Bromley, Head of Clean Energy Strategy at Legal & General Capital, said; "We are investing our patient capital in businesses, innovative technology and infrastructure that will help deliver clean and affordable energy to the UK, benefitting our society, economy and environment for the long-term. 
We believe that a step-change is needed in the level of investment in renewable energy, so are pleased to be a cornerstone investor in the NTR Renewable Energy Income Fund II.  Legal & General Capital will match 20% of all funds raised, up to €100m, in the NTR fund, which is primarily focused on new-build wind and solar renewables."
European Investment Bank (EIB), is also investing up to €84 million equity in the fund, which is guaranteed by the European Fund for Strategic Investments or Juncker Plan. This represents its first ever backing for investment through an Irish Collective Asset-management Vehicle or ICAV.
Another first close investor in the fund is the Brunel Pension Partnership, a UK Local Government Pension Scheme Pool. NTR Renewable Energy Fund II is one of the first two infrastructure investments that Brunel has made since its formation in 2017.
Commenting on Brunel's decision to commit its client funds to the NTR fund, Richard Fanshawe, Head of Private Markets, said; "Brunel is pleased to be backing NTR's experienced and capable team to deliver a portfolio of predominantly greenfield renewable energy generation assets in Western Europe. This fund is a good fit with both our clients' return expectations from infrastructure, but also their combined commitment to be responsible, long-term owners of sustainable investments."
The remaining first close investors include the university endowment fund of Trinity College Dublin and NTR plc.
NTR has already made the first three acquisitions for the fund, providing a combined capacity of 57MW of clean energy. These include two wind farms in France and a portfolio of nine solar projects in the UK. The fund has an active pipeline of further investments across its target European markets.