Who are Legal & General Homes?
Legal & General Homes is the housebuilding arm of Legal & General Capital. John Allan, Managing Director of Legal & General Homes, explains what sets the business apart from other housebuilders.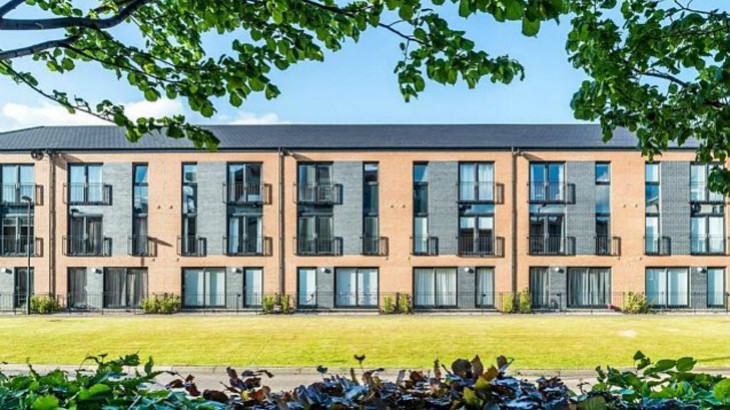 We are a bit different from other housebuilders. Although we are borne out of one of the UK's oldest companies, we plan to shake things up when it comes to delivering new homes. Our long-term capital and therefore investment approach means that we can prioritise quality and customer service above all; building fantastic homes which enhance the wellbeing of the community.
Our aim is to change public perception that new builds are inferior to older properties.  We plan to do this in a number of ways:
Thinking about how people use the spaces they live in, rather than fixating on the number of bedrooms a property has. We build well-designed homes for people at different life stages. Our homes are typically up to 10% larger than other new builds in the area and have been designed with smart layouts that mean no part of the house is left unused.
Our homes will have the latest technology as standard. This means our customers benefit from greater control, comfort and lower utility costs because our properties are smarter, and more eco-friendly – helping to look after our planet as well as their wallets.
Buying a house is frequently cited as one of life's most stressful experiences. We want our customers to have peace of mind throughout the process. That is why we've made sure that there are no hidden costs, so that our customers have a true picture of their financial commitment.  We offer an easy to understand breakdown of all the expenses associated with the purchase, from one-off payments like stamp duty to ongoing ones like utilities. We also listen to and anticipate our buyers' needs so that they can concentrate on enjoying their new home. In practical terms this can mean giving customers their own iPads, ready loaded with all the information they require to help them run their home and meet their neighbours.
Underpinning all of this is our aim to create fantastic communities where people can thrive.  We understand a home is more than a roof over your head – it is a place where memories are made and friends are created. That is why it is so important to us to create spaces for the community to meet like parks, community buildings and woodland areas.
I always say that I wouldn't let someone move into a home that I'm not prepared to let my own family live in. This commitment runs through our team and is what we believe sets Legal & General Homes apart from other housebuilders.