Health is wealth and we're investing for everyone
Where you live also impacts how long you live, with people in disadvantaged areas having shorter lives and spending nearly a third of their lives in poor health.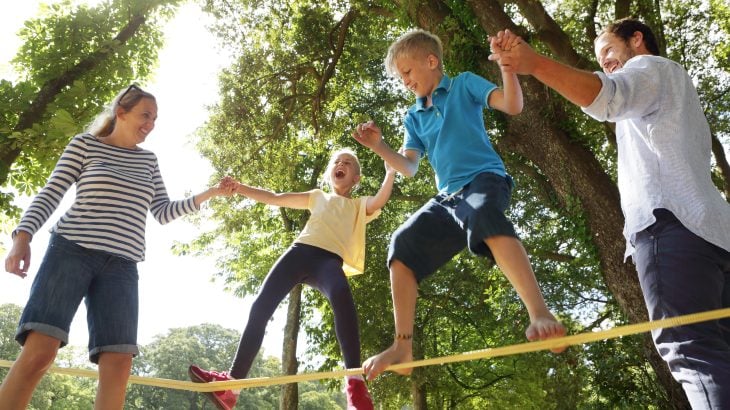 Health inequalities inevitably lead to people being less productive at work and more likely to have time out of work – so there is a clear economic case for business to tackle the environmental and social factors which impact poor health.
To address these issues, we have formed a long-term partnership with Sir Michael Marmot, Director of the University College of London (UCL) Institute of Health Equity (IHE) and professor of epidemiology.
We recognise the important role of university and business partnerships in driving forward innovation and will be working with Sir Michael and his team at UCL to explore how business might maximise its positive impact and make good health available to all.
Sir Michel explains: "For the first time, with this welcome initiative from Legal and General, we have the opportunity to bring business together with local government and the voluntary and community sector to make a real difference to the conditions in which people are born, grow, live, work, and age, and to health equity. It represents a significant step forward."
ESG (environmental, social, and governance) principles have gained traction in recent years, with industry moving to address business practices that don't prioritise these factors. We believe the next level for this focus is 'H' – health, and particularly tackling health inequality. We are passionate about the potential for business to actively invest in developments to reduce health inequality.
As companies can influence the environment with their investment, buildings, and behaviour, so too can they influence health outcomes. As with climate, ES'H'G investing is not just about doing the right thing, but also harnessing the financial benefit of investing in new technologies. Many health tech start-ups are gaining traction with investors.
The health challenge is just as urgent as the environmental crisis – and it affects people and families globally. We believe cross sector partnerships with business, government and academics working together can make a difference.
"We are delighted to have partnered with Sir Michael Marmot to bring forward this ground-breaking research and multi-million-pound funding partnership. Reducing health inequalities is part of levelling up: literally a matter of life and death," says Nigel Wilson, Group CEO, Legal & General.