Investing in the growth of our people
At Legal & General, we are committed to providing opportunities, developing new skillsets and furthering the careers of our people.
We spoke with Senior Associate in our Clean Energy Corporate Finance team, Gregory Franck, who shared his personal and career growth story with Legal & General Capital to date and highlights how joining Legal & General could help further your career.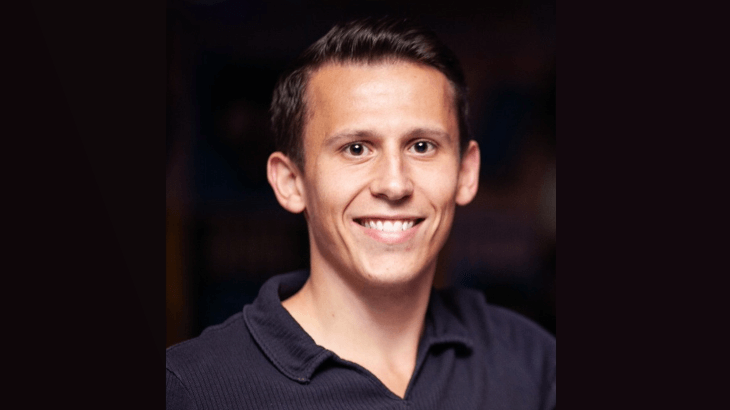 Introduction
"My name is Gregory Franck and I am a Senior Associate in our Clean Energy Corporate Finance team in Legal & General Capital (LGC). My current role involves supporting the Clean Energy investment team in all areas of finance – that includes portfolio management and valuations, leading financial due diligence on new transactions, forecasting and planning and preparing the Clean Energy MI packs.
This role has allowed me to gain great knowledge of the clean energy sector and develop my technical and soft skills. Later this year, I am moving onto a new role as Investor Relations Director, where I will look to leverage the skills I've gained, in particular some of the soft skills I've learned through the business partnering aspects of my current role."
How long have you worked in Legal & General? Why did you choose Legal & General?
"I have now been at Legal & General (L&G) for 7 years, having joined the Graduate scheme in September 2016, and I have been working in LGC for five of those. I joined L&G as they provided support to obtain my professional qualification (ACA) whilst also allowing me to rotate around different divisions within the Group.
This exposed me to various finance roles within a FTSE 100 company, which is only sometimes offered in many places elsewhere. It was important to me as there is a broad range of jobs available within finance, and so the opportunity to explore this whilst developing my core finance skills was highly appealing.
I joined LGC in September 2018 as my final rotation on the graduate scheme before joining permanently as a finance analyst the following year. I chose LGC as it's an exciting area of the Group with lots of growth potential for the business and individuals working within it."
What do you enjoy most about working for Legal & General Capital?
"What I have enjoyed about working at LGC is the flat structure with which it operates. Even when joining as a junior analyst, I was able to obtain exposure to very senior team members, which has been great for my development. It's a core part of our collaborative and straightforward culture in LGC and makes for a rewarding environment to work in."
How would you describe LGC's attitude to employee development?
"LGC has a great people-focused culture. Given the fast-paced nature of our work, it attracts talented individuals and challenges them to work hard and push themselves. Senior management in LGC places a lot of responsibility and trust in more junior team members, which creates excellent learning and development opportunities.
It also means that there are always exciting new job opportunities within the business, including international secondments such as the US and Asia; employees are encouraged to apply for these roles internally as LGC has a strong track record of promoting internal talent. In Finance, our CFO Gareth Mee leads by example by ensuring regular catch-ups with team members at all levels of the business to ensure they have the support they need in their current role and to help them think about their career development. Personally, Gareth was very supportive in helping me apply for my new role in investor relations, which I think is testament to LGC's attitude towards development, even if it means moving outside of the business."
How has the business supported your personal and career development?
"LGC has provided me with much support and training while working here. There is a wide range of training courses available, and all employees are encouraged to enrol on courses they feel will be beneficial to their development – most recently I've attended financial modelling courses along with other finance colleagues which have been very beneficial to the work I do in my current role on a day-to-day basis.
The most significant way LGC has contributed to my development has been through my exposure to working with other senior members of both the finance and investment teams. That collaborative approach to working has allowed me to develop a strong understanding of the Clean Energy sector, which has helped to accelerate my career from a junior analyst to now leading finance workstreams on our Clean Energy transactions.
Additionally, LGC regularly arranges social events across the team and with other areas of the Group that we work closely with, such as Legal & General's Retirement business. These are great opportunities to network and learn about the work that others are doing in the business. I have found that a strong network has been an essential asset to my career development over the years."
What advice would you give some someone considering their development path?
"Having open conversations with your line manager about development is always important. This can start with the half-year and year-end appraisals, but more regular discussions of this nature help to promote a more open dialogue when it is not directly tied to the ratings or other metrics. My line manager and I have worked on this and found it beneficial to ensure we're both working toward the same goals.
Alternatively, finding a mentor outside your line manager can be helpful. For example, if you are interested in a particular area, then asking a senior member of that team for some guidance or mentorship can be beneficial. My final piece of advice would be to try and be patient and if you feel your career isn't developing as fast, or in the direction that you would like then speak out as there is a lot of support available and always lots of opportunities in LGC!"
For more details about careers at Legal & General Capital, please visit our Careers Page.