The Place Satisfaction Index and Everyday Places Research Report
In partnership with cross-party think tank Demos, our ground-breaking Place Satisfaction Index offers key insights to the Government as it begins to tackle regional inequality by helping to identify what kind of investment is needed in constituencies across the country.
We are committed to doing our part to help the UK bounce back. During December 2020, we surveyed a nationally representative sample of 20,000 people, to produce The Place Satisfaction Index in partnership with Demos. The index maps people's everyday priorities against what is actually on offer in their communities. By recording their views on things like housing, transport, internet access and retail provision, it will guide our own investments and provide important insights to Government as it tackles regional inequality.
Our associated research report, Everyday Places, details the findings from the index and explores the opportunities for investment that will help tackle regional inequality.
We found that places in London, Scotland, the West Midlands and the North of England rate the highest on the Index as having the country's most satisfied residents. The more built-up commuter and 'affluent' towns see the highest levels of satisfaction, while rural areas typically see poorer satisfaction, with lack of quality transport and housing options driving negativity.
The new Place Satisfcation Index and associated report, Everyday Places, are part of an ongoing programme of research aimed at helping us understand the investment that communities need. Demos also produced the Post Pandemic Places research report on our behalf, which revealed that during lockdown people had rekindled a relationship with their local area and amenities.
Read more about The Place Satisfaction Index here
Download the Everyday Places Research Report PDF: 8.6MB
Read the Post Pandemic Places Research report PDF: 1.37MB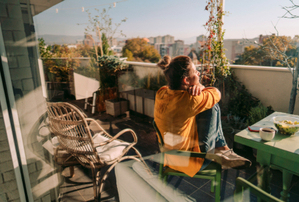 To explore how satisfied every constituency in Britain is about their local place and to highlight the elements of place that matter most to local people, visit our new microsite, created in partnership with Demos.