28 October 2019
Paul Miller, MD of principal investing, to leave Legal & General Capital
Legal & General announces that Paul Miller, Managing Director of Principal Investing at Legal & General Capital, has decided to leave the company to pursue new opportunities. Paul will leave Legal & General at the end of October 2019.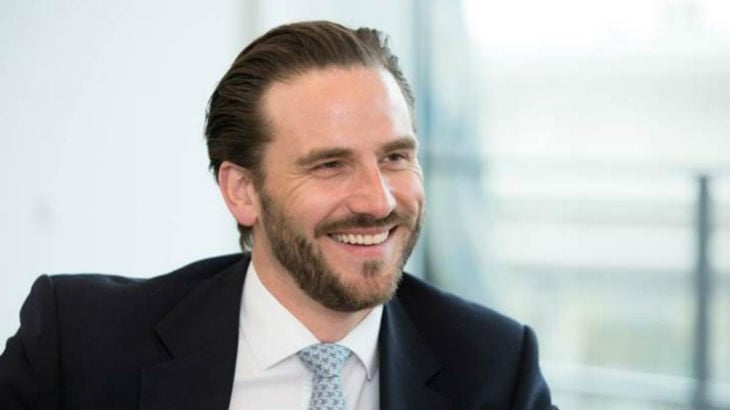 Paul joined the Legal & General Group Executive Committee as Group Strategy and Mergers & Acquisitions Director in June of 2017 from Goldman Sachs International. During this period Legal & General disposed of its Mature Savings and General Insurance businesses, bought out the minority shareholders of CALA Homes in order to secure full ownership of the company and acquired the European business of ETF Securities. Latterly, he has been a Managing Director within LGC, focusing on Venture Capital, SME Finance and LGC's Build to Rent activities. His responsibilities will be taken by his colleagues in the business.
"Paul has achieved a lot in his time with us, both on the M&A front and in working closely with me and the Board on strategy. Latterly at LGC he has expanded Legal & General's footprint materially in Venture Capital, where we now have invested with 11 venture capital and biotech managers in over 300 start-up companies, whilst working with LGIM to secure Legal & General's largest build to rent development in Wandsworth. We wish him all the best in his new endeavours."
Nigel Wilson, CEO of Legal & General
Notes to editors -
Legal & General Capital
Legal & General Capital (LGC) is the early-stage investment arm of Legal & General Group. Investing from Legal & General's principal balance sheet, LGC's purpose is to generate long-term shareholder value by injecting new
capital into key sectors where there has been a shortage of investment and innovation. Focused on Future Cities (including Urban Regeneration, Clean Energy and Infrastructure), Housing and Principal Investing (including SME
Finance and Venture Capital), these key sectors reflect our aim to invest for the long term in economically and socially useful assets, to secure competitive returns and to create new asset classes for Legal & General's varied
investment requirements, for our partners and for the wider marketplace.

Legal & General Group
Established in 1836, Legal & General is one of the UK's leading financial services groups and a major global investor, with international businesses in the US, Europe, Middle East and Asia. With over £1 trillion in total assets
under management, we're the UK's largest investment manager for corporate pension schemes and a market leader in pensions de-risking, life insurance and workplace pensions. We have also invested over £22 billion in
direct investments such as homes, urban regeneration, clean energy and small business finance.