15 July 2021
Legal & General Modular Homes opens Selby show homes to public
Legal & General Modular Homes announces that it has opened its brand-new modular show homes for the public to view at its Portholme scheme in Selby.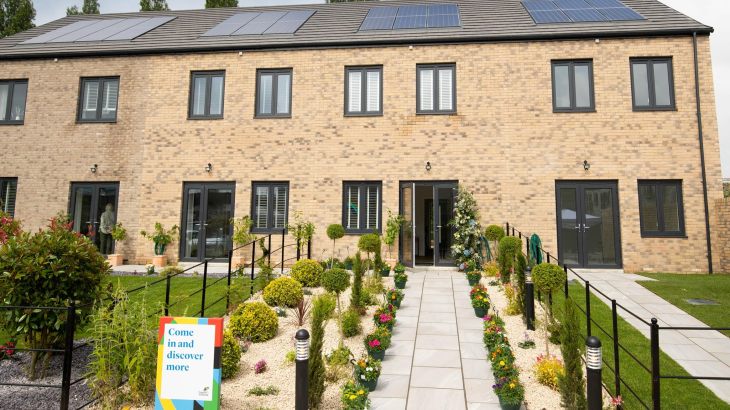 102 highly efficient homes have been built using precision engineering and high-quality sustainable materials from Legal & General's modular factory in Sherburn in Elmet. Delivering a mix of high-quality 2/3-bedroom houses and 1/2-bedroom apartments, it aims to enhance the urban fabric of Selby and create a thriving new neighbourhood in the heart of this historic market town.
The new homes at Portholme, which have been developed in partnership with Selby District Council, exceed nationally described space standards and have been carefully designed to achieve Energy Performance Certificate Standard A, currently only attained by around 1% of new homes. A combination of photovoltaic cells and high-quality build standards will bring significant energy savings for residents of the new homes. Materials are sustainably sourced and the sensitive landscaping at Portholme also adds to biodiversity.