03 October 2023
Legal & General commits up to $100 million to ImpactA Global to address critical sustainable infrastructure deficit in emerging markets
Legal & General Capital is also a significant minority shareholder of ImpactA Global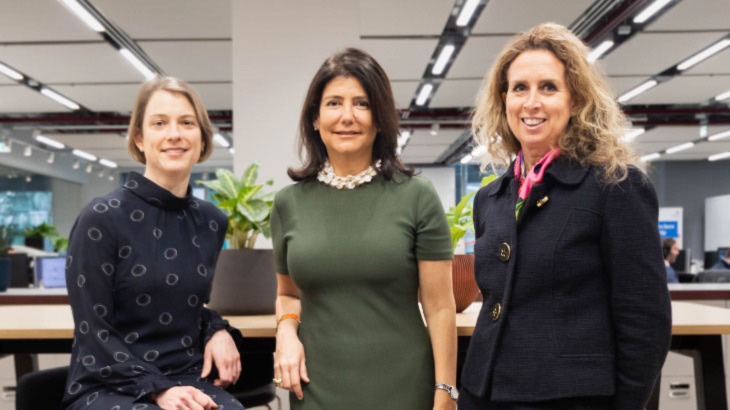 Legal & General Capital ("Legal & General") has committed up to USD 100 million to women-led impact investment advisory firm ImpactA Global ("ImpactA"). This investment will be directed to debt financing for sustainable infrastructure in emerging markets, with a focus on addressing climate challenges and reducing inequalities.
ImpactA focuses on investments into emerging market economies—notably Latin America, the Caribbean, Africa and South Asia. Within these regions, ImpactA identifies projects in sectors that achieve their impact goals alongside delivering commercially attractive financial returns.
ImpactA, whose partners are Isabella da Costa Mendes, Victoria Miles, Susan Ward and Audrey Caulliez–Louis, seeks to bridge funding gaps in transformational infrastructure projects in several sectors, primarily renewable energy and sustainable mobility, health, water and sanitation. ImpactA launched in March 2023, following the announcement that Legal & General Capital had taken a significant minority stake in the firm. Today's announcement further demonstrates Legal & General's commitment to support ImpactA's investment strategy.
Legal & General's investment in ImpactA represents the latest in a program of GP stake acquisitions, which also include their investments in alternative asset managers Pemberton and NTR Asset Management.
"We are uniquely positioned as an infrastructure debt strategy, with our exclusive focus on meeting the need for investment in emerging markets. We intend to generate measurable impact and deliver attractive risk adjusted financial returns to our investors. Legal & General's commitment demonstrates growing investor appetite to target those markets that are often underserved by traditional players, specifically the opportunity to provide debt financing for sustainable infrastructure in our focus markets."
"We are grateful for Legal & General's continued support and are excited to move forward in a market that offers tremendous growth potential over the coming years."
Victoria Miles, Founding Partner, co-CEO and CIO at ImpactA Global
"We are encouraged by the growing recognition of the importance of mobilising institutional finance for sustainable investments into emerging markets. Through this new landmark commitment, Legal & General demonstrates that it is fully aligned with our vision to promote institutional financing of sustainable infrastructure assets in emerging markets. We are fortunate to have a strategic partner that recognises the scale of the investment opportunity and is focused on the pressing challenges presented by climate change."
Isabella da Costa Mendes, Founding Partner and co-CEO at ImpactA Global
"Socially oriented investing, choosing the right type of capital to meet the social need, can directly address some of the most pressing demands of our time, whether at local, national or international level, while delivering superior risk-adjusted returns."
"As purpose-driven, impact-led investors, we are pleased to provide funding to our partners ImpactA as they secure opportunities to invest in sustainable infrastructure that offers the potential for positive financial, social and environmental returns."
Laura Mason, CEO at Legal & General Capital
Further details can be found here: https://www.impactaglobal.com/