05 May 2022
Legal & General and Bruntwood expand Bruntwood SciTech partnership into Scotland with £30m injection into Glasgow's Met Tower
Bruntwood SciTech, the UK's leading science and tech specialist property provider, is set to join Glasgow's innovation district and supercharge city's tech sector.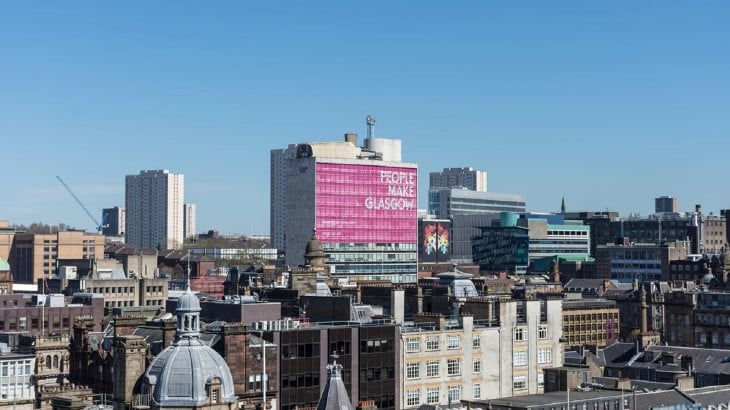 A £30m transformation programme has been unveiled by Bruntwood SciTech after it acquired Glasgow's Met Tower from Osborne+Co for £16.2m, marking its first investment in Scotland. The 14-storey office building in the heart of the city centre and innovation district – that's been vacant since 2014 – is set to become a new hub for tech and digital businesses.
Bruntwood SciTech, a joint venture between investor and developer Bruntwood and Legal & General, is the UK's leading property and innovation services provider dedicated to driving the growth of the science and technology sector. Glasgow joins Bruntwood SciTech's network of innovation districts which now spans 7 locations and 11 campuses in Birmingham, Cambridge, Cheshire, Manchester, Leeds, Liverpool and Oxford. Their campuses include Alderley Park, Innovation Birmingham, Manchester Science Park, ID Manchester, Platform in Leeds and Melbourn Science Park.