Legal & General's later living business accelerates development pipeline as works start on six-acre site in Bedfordshire
Construction starts on new £60m Inspired Villages scheme in Bedfordshire.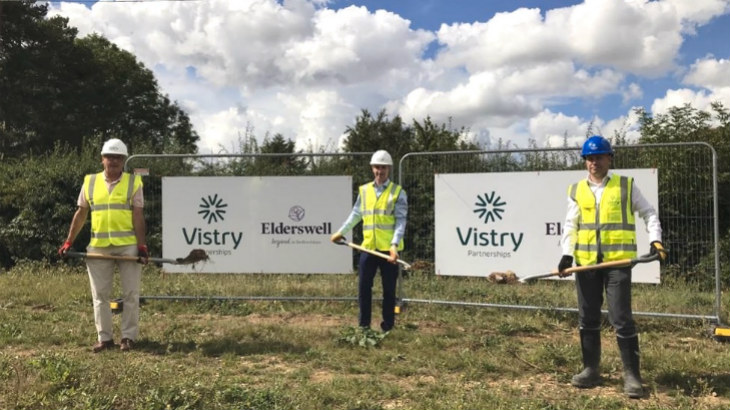 Legal & General announces that its later living business, Inspired Villages, has started construction at Elderswell, its £60 million later living scheme in Turvey, Bedfordshire. Elderswell is part of an ambitious development pipeline with Inspired Villages to deliver over 2,500 specialist homes for over 65s in the next six years. Together, these planned schemes will create around 1,000 construction jobs per annum, and up to 640 permanent jobs once the retirement communities are complete and operational.
As highlighted further by the Covid-19 pandemic, there has never been a more important time for the creation of specialist homes within supportive communities for the UK's rapidly ageing population. Currently there are more than 12 million over 65s in the UK and this figure is expected to increase by 50% over the next 20 years. However, with only 7,000 age-appropriate homes delivered in the later living marketing each year1 there is a wide disparity between supply and demand, which Legal & General and Inspired Villages is seeking to address.
Please click here for full press release PDF: 157KB