06 December 2022
Kensa and Legal & General celebrate a greener future with official factory & office opening
On Friday, 2nd December, Sir Nigel Wilson, CEO of Legal & General, officially opened the UK's largest production facility dedicated to ground source heat pumps* The Kensa Group's factory and office in a celebration of British manufacturing, green growth, and progress towards a low carbon economy.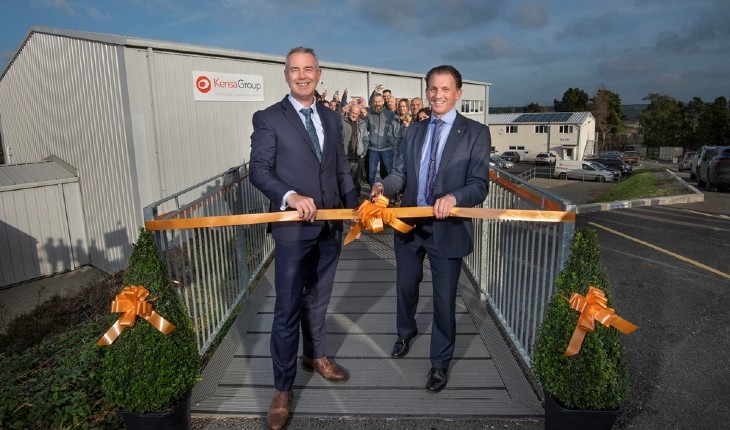 The modern office and large production facility, located at Mount Wellington Mine in Truro, Cornwall, was officially opened in a ribbon-cutting ceremony by Sir Nigel, followed by a reception and site tour of the facilities.
Earlier this year, Legal & General Capital (LGC), the alternative asset platform of Legal & General Group, made an £8 million investment into the Kensa Group, the leading UK manufacturer and installer of ground source heat pumps. This brought their total investment in the organisation to £15.7 million over two years.
The capital supports The Kensa Group as it continues to scale up the deployment of low carbon ground source technology and networks to meet government targets, whilst realising LGC's ambitions to support the UK's transition to clean energy and Legal & General Group's focus on climate and inclusive capitalism.