20 October 2021
Household inequalities threaten UK target of Net Zero emissions by 2050
Latest research, published as part of the latest edition of the Legal and General Rebuilding Britain Index (RBI) shows that there is a real risk of less affluent communities being left behind in the transition to clean and green technology at a household level.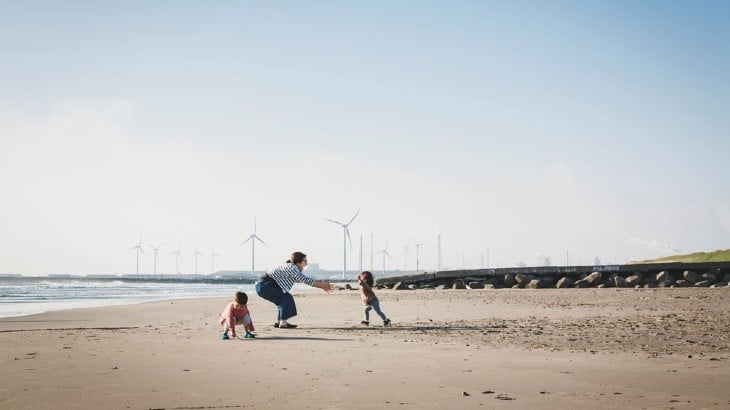 Latest research from Legal and General shows that households with annual earnings under £20,000 are far slower to adopt green technologies when compared to more affluent households. The UK runs the risk of derailing its Net Zero plans by limiting climate transition only to the better off.
Despite a strong willingness among all households to adopt green technologies, affordability is a significant stumbling block. The average UK household has a funding gap of over £4,000 on the installation of solar panels and a nearly £15,000 gap on the installation of a ground source heat pump[1]
The Boiler Upgrade Scheme announced this week, which provides households up to £5,000 to install an air source heat pump, still leaves a significant shortfall on households to cover the cost. The research finds that even higher income households are willing to contribute relatively little towards renewable energy home modifications.
Filling this funding gap requires a new green partnership approach, which shares the costs of transition between households, local authorities and central government. It also requires bigger thinking that tackles the challenge at a street or community level as opposed to relying on individual households.
To mark the COP26 milestone the latest edition of the RBI provides a special in-depth look not just at the extent to which the UK is building back better, but also how it can look to build back greener. The findings show how higher income households (£40,000+ per annum) are far more likely to have a renewable energy source installed in their home (20%), drive an electric vehicle (18%) and have a smart meter in their home (53%) compared to households with an annual income of under £20,000 (8%, 4% and 44% respectively).
The research shows that UK consumers are particularly open to making green modifications to their home – with 52% very or fairly willing to install a solar panel and 54% willing to install a ground source heat pump. However, the financial realities of such modifications are a significant barrier to adoption – with consumers only willing or able to contribute around 13% of the costs associated with installing a solar panel and 10% of the costs of installing a ground source heat pump.
Download the two press releases here