EDF acquires Pod Point, one of the UK's largest electric vehicle charging companies
EDF has acquired a majority stake in Pod Point, one of the largest electric vehicle (EV) charging companies in the UK, as part of a newly-formed joint venture with Legal & General Capital ("Legal & General"). The acquisition of Pod Point is EDF Group's largest investment in the EV market and forms part of its plan to become the leading energy company for electric mobility in France, the UK, Italy and Belgium.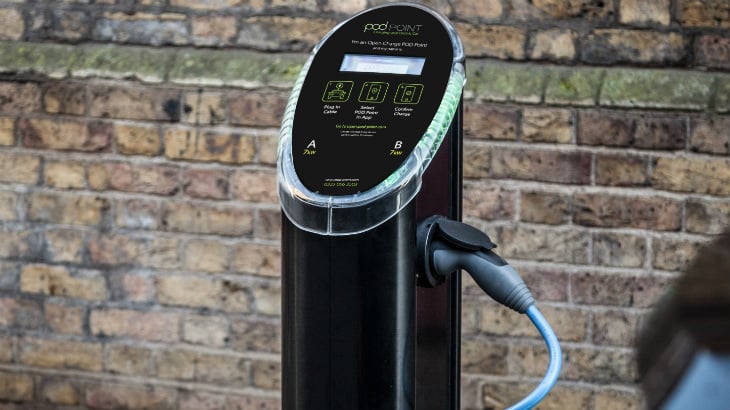 Founded in 2009 by CEO and entrepreneur Erik Fairbairn and Chairman Peter Hiscocks, Pod Point is a leading provider of charging infrastructure for EVs and has rolled out 62,000 charging points in the UK and a further 6,600 in Norway. It offers charging solutions at home, at work and at destination and has developed an extensive public network connecting EV drivers with almost 3,000 charging bays across the UK, including at Tesco and Lidl shops, Center Parcs and a number of sites across Legal & General's extensive property portfolio. Its charging points are compatible with all plug-in vehicles and the combination of Pod Point solutions and EDF's offers will in future mean customers will be able to schedule their charging and benefit from competitive electricity at times when energy costs are lower and there is less demand on the grid.
Please click here for full press release PDF file: EDF acquires Pod Point PDF size: 415KB