08 February 2022
Allison Homes announces first partnership deal with Legal & General
Allison Homes has announced a deal with Legal & General Affordable Homes as the first of the strategic partnerships which will support the housebuilder's ambitious growth plans.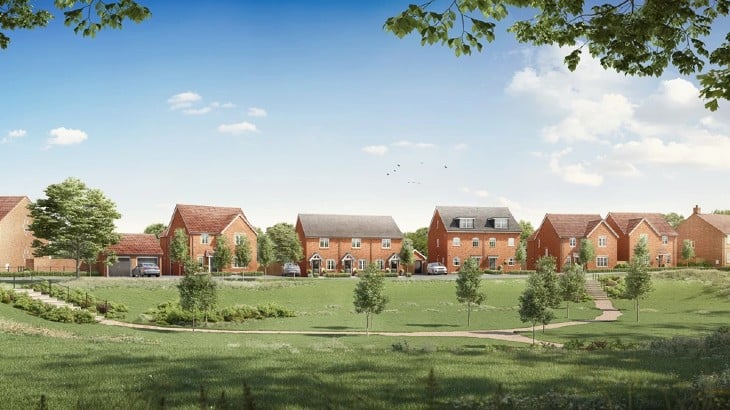 Under the agreement, 176 of the 315 homes at Allison Homes' new development, The Oaks in Postwick, Norwich, have been forward sold to Legal & General. Fifty-seven of the homes will be affordable rent and 119 shared ownership.
Since Allison Homes was purchased by management and US investment firm PIMCO in November 2021, the company has announced plans to be building over 2,000 homes a year within the next five years.
The Oaks development is the first from Allison Homes in the eastern counties. The regional office in East Tuddenham has already expanded and further recruitment is expected as the company seeks to deliver more homes throughout Norfolk and Suffolk.